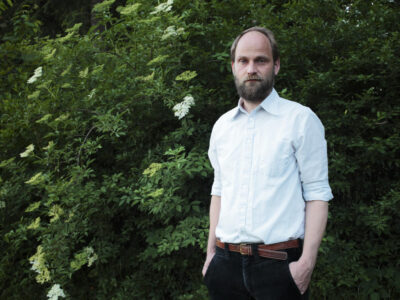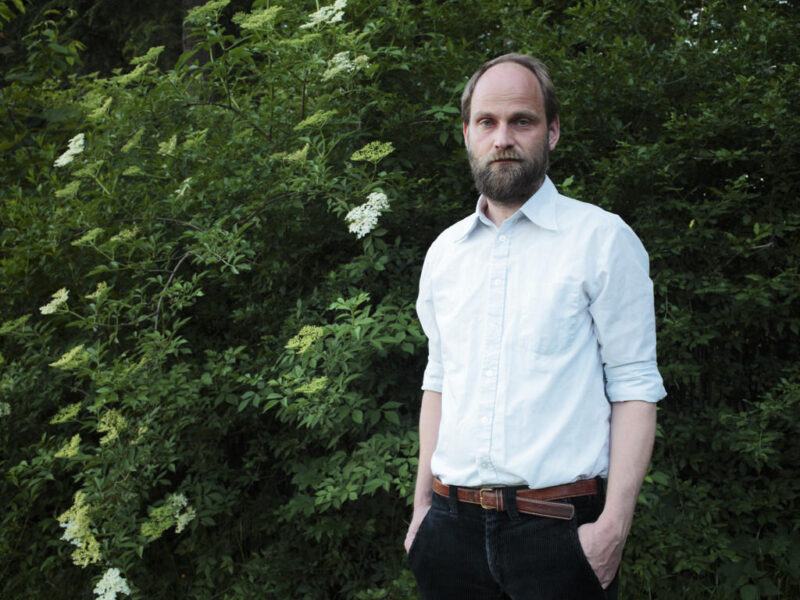 Robert Schlotter (*1981, Jena) is a visual artist and photographer based in Bielefeld and Jena / Germany. He studied photography at the University of Applied Sciences, Bielefeld and graduated with diploma in 2009.
His interests lie in processes of transformation in architecture and landscape and the relationship between humans and their environment. For his work he received the Canon Profifoto Award and scholarships from the German Academic Exchange Service (DAAD) and the Arts Foundation Saxony-Anhalt.
As a freelance photographer he is focussing on architecture photography and artwork documentations, also as part of Documenting Art & Architecture.
All images are available as archival prints in various dimensions and editions. Please feel free to contact me for detailled information or any other enquiries.
++49 176 813 564 16
mail [at] robertschlotter.com
Instagram: @robertschlotter
vitae
1981 born in Jena / Germany
2016 Artist in Residence at Kunstverein Röderhof, Saxony-Anhalt
2015 German photobook award 2016 (shortlisted)
2014 Project grant by the Arts Foundation of Saxony-Anhalt, Halle (Saale)
2010 – 2011 Scholarship of the Arts Foundation of Saxony-Anhalt, Halle (Saale)
2010 Scholarship of the German Academic Exchange Service (DAAD) in Norway
2010 founding malenki.net in cooperation with Katrin Kamrau
2009 diploma / finalwork Memories and how to get them with Prof. Katharina Bosse and Prof. Dr Martin Deppner
2008 Leonardo da Vinci scholarship
2008 assistance with artist Jari Silomäki in Helsinki / Finland
2008 Winner Canon-Profifoto-Award
2003 – 2009 Studies of photography at the University of Applied Sciences Bielefeld
2003 civilian service at culture association Riesa Efau, Dresden
2000 – 2002 Apprenticeship as mediadesign assistant in Plauen; assistance with photographer Christoph Buckstegen
exhibitions / participations
2021 life perspectives in decentralized areas, Neufert-Box, Weimar-Gelmeroda
2019 Kunstnacht Leverkusen, Atelier Diana Grass
2018 Kunstnacht Leverkusen, Atelier Diana Grass
2017 Stand der Dinge — Sammlung Lindhorst-Emme, Raum für drastische Maßnahmen, Berlin
2016 Open Ateliers, Kunstverein Röderhof
2016 Beyond Cold War, VHS gallery, Stuttgart
2015 Athens Photo Festival – The Photobook Exhibition, Athens / Greece
2015 kijk:papers, Warte für Kunst, Kassel
2015 books, books, books, Tique Art Space, Antwerp / Belgium
2015 TABS – Temporary Artists Book Shop, Lage Egal, Berlin
2014 Beyond Cold War, Reception, Berlin
2014 Beyond Cold War, Raum Hellrot, Halle (Saale)
2014 Copenhagen Photo Festival, Denmark
2014 The Space Beyond, The Camera Club of New York, NYC
2013 Linger On! Goethe-Institut Washington D.C.
2012 Verweile Doch!, Arts Foundation of Saxony-Anhalt, Halle (Saale)
2012 Copenhagen Photo Festival, Denmark
2011 part of the program of Little Big Press, Rome / Italy
2011 kijk:papers, Warte für Kunst, Kassel
2010 Not Yet Titled, Westwerk Hamburg
2010 Galerie Adlergasse, Dresden
2010 I was here, Centre national de l'audiovisuel, Dudelange / Luxembourg
2009 exhibition of final works, University of Applied Sciences Bielefeld
2008 Contemporary Art Ruhr, Essen
2008 Visual Gallery, Photokina, Cologne
2008 F-Stop, 2nd International Festival for Photography, Leipzig
publications / catalogs
But then one day I asked the sun, Kunstverein Röderhof 2018
Beyond Cold War, Halle (Saale) 2014 (ISBN 978-3-95462-411-9)
Copenhagen Photo Festival, Copenhagen 2014 (ISBN 978-87-994222-5-8)
The Space Beyond, Bielefeld 2014 (ISBN 978-3-9812239-4-1)
Tourists & Nomads – Amateur Images of Migration, Marburg 2012 (ISBN 978-3-89445-464-7)
Copenhagen Photo Festival, Copenhagen 2012 (ISBN 978-87-994222-3-4)
Wagemutig I, Kunststiftung Sachsen-Anhalt, Halle (Saale) 2011 (ISBN-10: 3942405342)
Halle-Silberhoehe, Halle (Saale) 2009 (ISBN 978-3-89812-663-2)
F-Stop – 2nd International Festival for Photography, Leipzig 2008 (ISBN 978-3-86150-874-8)